FREE Bodybuilding Program
Build Muscle, Lose Fat
And Get Super Strong!
Enter your first name and a valid email address
for free instant access to this awesome workout program.

Alphie Newman Tribute Page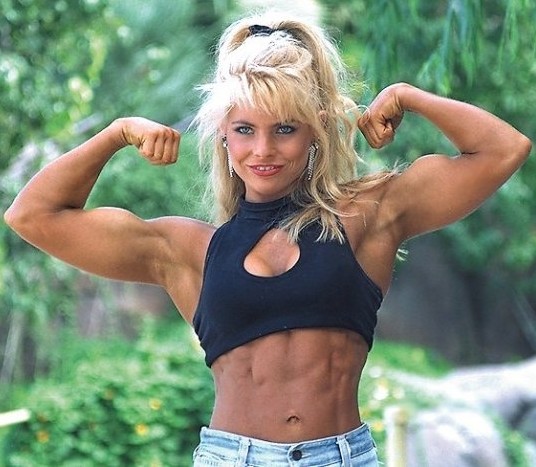 Alphie Newman Picture
Alphie Newman is a former teenage bodybuilder and powerlifter who competed in the 1980's, she was also a fitness model who was cute as a button and had a great body with amazing abs.
Alphie started in gymnastics at a very young age, she was also a ballet dancer.
She then took up strength training and was setting powerlifting records when was only 14 years old.
At 17 years old she placed third the NPC Teen National Bodybuilding contest.
And at 19 years old she was the Ms. Galaxy Fitness Champion.
She is currently a personal trainer and offers fitness boot camps, circuit training workouts and MMA conditioning.

Disclaimer: This website is an educational service that provides general health information. The materials are provided "as is" and without warranties of any kind either express or implied. The website's content is not a substitute for direct, personal, professional medical care and diagnosis. None of the suggestions (including exercise, diet, products or services) mentioned should be performed or otherwise used without clearance from your physician or health care provider. The information contained within is not intended to provide specific health advice, or any other advice whatsoever, for any individual or company and should not be relied upon in that regard. We are not medical professionals and nothing on this website should be misconstrued to mean otherwise.