FREE Bodybuilding Program
Build Muscle, Lose Fat
And Get Super Strong!
Enter your first name and a valid email address
for free instant access to this awesome workout program.

Bob Paris Tribute Page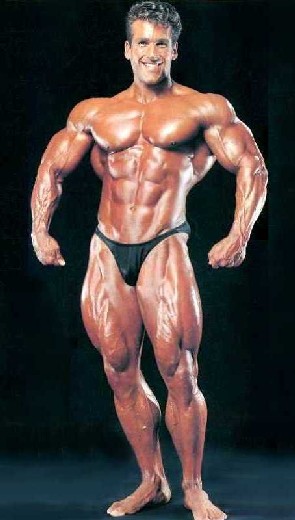 Bob Paris built one of the most perfectly developed physiques of all time, in fact Joe Gold compared him to the great Steve Reeves.
He comported in bodybuilding from 1981 to 1992 when he retired.
He has written many books including "Beyond Built: Guide to Achieving the Ultimate Look", "Flawless: The 10-Week Total Image Method for Transforming Your Physique" and "Gorilla Suit: My Adventures in Bodybuilding".
Stats:
Height 6 foot tall
Weight 220 pounds
Bodybuilding titles:
1981 Mr. Los Angeles
1983 NPC Nationals
1983 IFBB World Amateur Championships (Mr. Universe)
Bob Paris Workout
Bob trained on 3 days on and one day off split routine:
Day One: Chest, Triceps and Deltoids
Day Two: Back, Biceps, Traps and Forearms
Day Three: Legs, Calves and Abs
Day Four: Off
He would do four to five sets of three to four exercises for each muscle group.
He would do eight to twelve reps per set using perfect exercise form.
He would also do cardio both before and after his weight-training workout.
Note: For information on volume training for natural bodybuilders checkout Muscle Express Training.

Disclaimer: This website is an educational service that provides general health information. The materials are provided "as is" and without warranties of any kind either express or implied. The website's content is not a substitute for direct, personal, professional medical care and diagnosis. None of the suggestions (including exercise, diet, products or services) mentioned should be performed or otherwise used without clearance from your physician or health care provider. The information contained within is not intended to provide specific health advice, or any other advice whatsoever, for any individual or company and should not be relied upon in that regard. We are not medical professionals and nothing on this website should be misconstrued to mean otherwise.