FREE Bodybuilding Program
Build Muscle, Lose Fat
And Get Super Strong!
Enter your first name and a valid email address
for free instant access to this awesome workout program.

Boyer Coe Tribute Page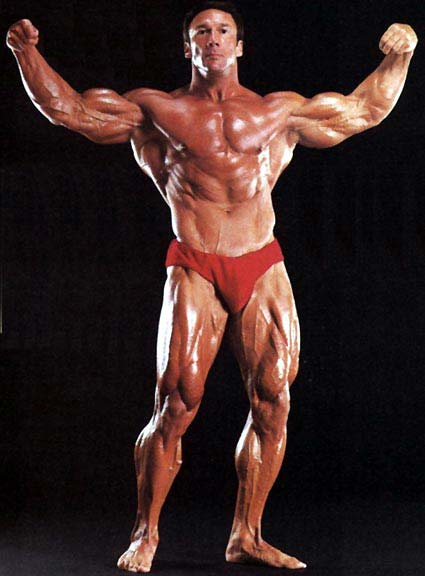 Boyer Coe Picture
Boyer Coe was one of the top bodybuilders of the 1970's and 1980's.
Boyer Coe was born August 18, 1946 in Lake Charles, Louisiana and became a professional bodybuilder at a young age and in 1981 won an unprecedented 7 titles in one year. But that is not the only miraculous thing that this gifted bodybuilder has achieved, as he is one of onluy two contestants in the history of bodybuilding to ever achieve a perfect score, which he did in the World Cup Bodybuilding Championship.
His career spanned over more than 15 years and included titles such as Mr. America, Mr. Universe (4 times), Mr. International, Pro Mr. World and Grand Prix Champion. Boyer Coe trained in the days when professional bodybuilders did not look like over-blown Michelin men.
Boyer Coe Workout
He trained to get the classic look that the 70ís bodybuilders were able to achieve that ideal body shape with low body-fat, but not so low they looked sick, with small waists with abdominals clearly defined, big chests, wide lats, big shoulders, and big arms it takes hard work.
At only 5 ft 7 inches Boyer was able to bench-press 420 pounds when he was 17 and was born to be a bodybuilder. He developed what he called WCT or work-capacity-training. The concept is a modified version of the HIT method.
Start by warming up on an exercise doing sets and pyramiding up in weight until you reach a weight that is a struggle to get 12 reps with. You then do a set of 12 reps with strict form going slow on the positive and negative movements and then rest 60 seconds and drop anywhere from 5 to 10 pounds in weight.
Then continue to do as many more reps as possible in strict fashion, resting 60 seconds and drop anywhere from 5 to 10 pounds in weight as you go. Here is a typical split routine that Boyer would use on his weekly split.
Monday: Chest and Back
Tuesday: Shoulders and Arms Wednesday: Legs
Thursday: Chest and Back
Friday: Shoulders and Arms
Saturday: Legs
Sunday: Rest
Note: Boyer's workout routine is based on High Intensity Training for more info see The Colorado Experiment Workout

Disclaimer: This website is an educational service that provides general health information. The materials are provided "as is" and without warranties of any kind either express or implied. The website's content is not a substitute for direct, personal, professional medical care and diagnosis. None of the suggestions (including exercise, diet, products or services) mentioned should be performed or otherwise used without clearance from your physician or health care provider. The information contained within is not intended to provide specific health advice, or any other advice whatsoever, for any individual or company and should not be relied upon in that regard. We are not medical professionals and nothing on this website should be misconstrued to mean otherwise.