FREE Bodybuilding Program
Build Muscle, Lose Fat
And Get Super Strong!
Enter your first name and a valid email address
for free instant access to this awesome workout program.

Ed Corney Tribute Page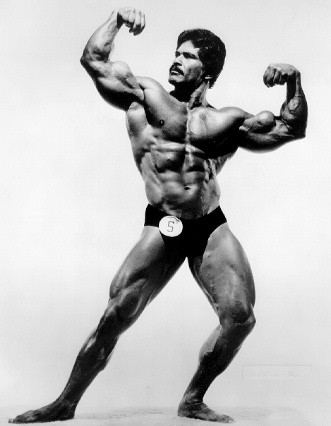 Ed Corney Picture
Ed Corney is a legend in the bodybuilding world and at over 70 years old, he is still training with a intensity that men half his age would admire. Ed started bodybuilding well over 40 years ago and although there was no professional bodybuilding in those days he still won many amateur titles and loved to compete.
His best years were in the early 70's where he took the bodybuilding world by storm winning the AAU Mr.California in 1971 and then later that year won the IFBB Mr.USA. The next year he came back with a vengeance and won the IFBB Mr.America as well as the Mr.Universe titles.
Ed is the only bodybuilder that has ever won the IFBB Masters Olympia which is in the 60+ category twice and is obviously a well-respected a member of the IFBB Hall of Fame. He moved from Hawaii and joined the United States Coast Guard in 1950 and then took a transfer to California so he could be where the bodybuilding action was.
Ed Corney was born on November 9, 1933 in Hawaii where he first started training. Although his first competition as a bodybuilder was only at the age of 33 he won that and never looked back. This first competition he weighed only 160 pounds at 5'7" but came in ripped to shreds and won the day.
Ed Corney Workout
The type of training that Ed did over 40 years ago was something that would not be done by a competitive bodybuilder these days because he freely admits that they never did any cardio training in those days. However he still trained twice a day using a six day week double split routine and he says that he would always train using the heaviest weights that he could.
Ed believes strongly in doing abdominal work and in those days training twice he would always finish every workout with an abs routine which means he was training abs twice a day. Ed injured his shoulder and had to have a shoulder replacement put in which he said slowed him down a bit.
Because of this Ed is still very careful with any pushing movements that he does but he still trains as hard as he ever did. Ed explains that as a result of his shoulder he prefers to work out with dumbbells rather than a barbell. In his own words he said that he does not get into the complex debate about intensity vs volume and just trains as hard as he can.
Note: For information on the best training for bodybuilders checkout Muscle Express Training.

Disclaimer: This website is an educational service that provides general health information. The materials are provided "as is" and without warranties of any kind either express or implied. The website's content is not a substitute for direct, personal, professional medical care and diagnosis. None of the suggestions (including exercise, diet, products or services) mentioned should be performed or otherwise used without clearance from your physician or health care provider. The information contained within is not intended to provide specific health advice, or any other advice whatsoever, for any individual or company and should not be relied upon in that regard. We are not medical professionals and nothing on this website should be misconstrued to mean otherwise.